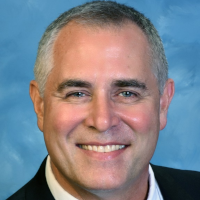 In Michigan, every employer that requires an employee to leave their home for work is required to conduct and keep a record of daily health screenings.
This is a burden on employers that is costly, time-consuming, and can jeopardize the privacy of their employees. To solve these issues, Online Access, Inc. — a web-marketing company based in Port Huron and ran by my brother, David Squires — developed CertiClear.
CertiClear is a low-cost, automated service that is so easy to use and manage that it makes staying compliant with state requirements a breeze. It is currently being used across the U.S.
I have arranged to sponsor CertiClear in St. Clair County to allow local employers to subscribe to this service for half off the normal $2 per employee per month fee.
"Vincent's Heating & Plumbing is happy to provide a break to St Clair County employers to help our local economy get back on its feet!"

– Daniel Squires, President